Welcome to the OCR Online Support Centre. It has been designed with teachers in mind so includes helpful, frequently asked questions from each qualification.
The page consists of a powerful search facility or you can navigate directly to the qualification you are looking for.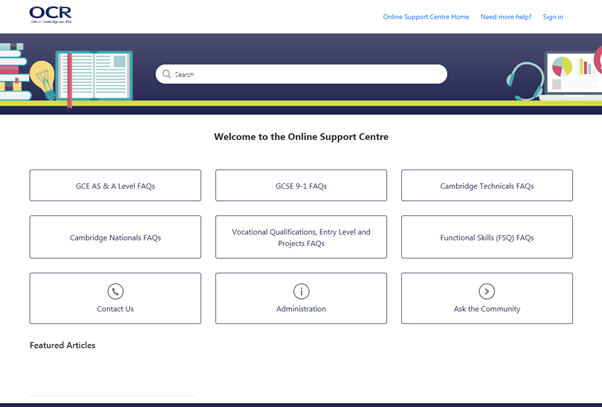 From the homepage, you can submit a web form enquiry for you to contact our Customer Support Centre advisors.
You can also Sign in to the Online Support Centre to view any previous contact you may have had with our Customer Support Centre.
Next month, we will relaunch our Community forums for you to network with other teachers and discuss ideas. OCR will moderate the forums to provide support where required. You will simply need to sign in to use the Community.
Want to sign in?
When you select Sign in, a pop up will appear for you to sign in.
If you have emailed us in the past year, just select Get a password and this will create your account with us.
If you are contacting us for the first time, please select Sign up.