This is the evaluative task that all candidates complete for their NEA. The AS and A Level task must be a spoken presentation.
The task details for AS and A level can be found in section 2d in the AS and A Level guide to NEA: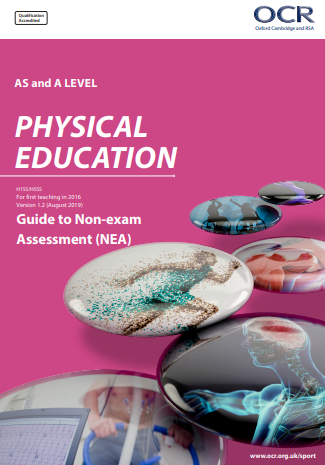 The key points of these are:
Does not have to be completed on an activity they are doing
This is a live or recorded, peer assessment. Not watching a video of a professional.
Candidates may complete their Analysis on themselves
Even if you are coaching at A level or AS for your performance element this assessment is always completed on a performer.
Marking is completed using the grids found in section 2d.4 of the A Level guide to NEA.